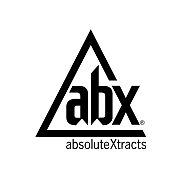 AbsoluteXtracts
4.50 ★
Find Your Adventure
AbsoluteXtracts is the leader in strain-specific, high-THC cannabis oils. Made with the best sungrown, whole-plant cannabis that California has to offer. Cleanly extracted using CO2 without the use of toxic solvents or additives, in a variety of convenient and precisely-dosed applications.
There are certain rare benefits to being a cannabis company created and staffed by long-time industry growers and professionals, the most unique among them being our complete control of every aspect of our production processes. That means cultivation, extraction, and formulation. We have always embraced this as our commitment to transparency, sustainability, and ensuring the highest quality cannabis products for our valued patients and customers.
From the tiny green seedling on our farms to the final lab-tested and quality-assured product on your shelf, our vertically integrated, seed-to-shelf company model allows us to maintain oversight of the entire life of our products. This also means that we're able to offer high-quality products at the most competitive prices for patients because we don't rely on third-party services that lead to inflated cannabis market prices.
It is our goal to assure you that we are, and always will be, the best family of cannabis brands in the industry. Our products continue to grow in outstanding quality with our continuing investments in industry-leading extraction equipment, cutting-edge research, and ongoing product development.