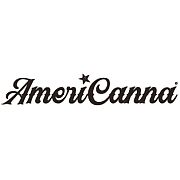 Americanna
4.60 ★
A passion for adventure, a dedication to wellness, and a love for natural cannabis.
Americanna's dedication to innovation and education has allowed for a cannabis market open to mainstream acceptance.
Their commitment to high-quality products at an affordable price is the bottom line of our intention. They use all-natural cannabis straight from the soil of licensed farmers to provide safe medical-grade concentrates.
The Americanna future encompasses a community of empowered Americans who understand the healing and recreational properties of all-natural cannabis products.
In 2010, the desire for new methods to consume cannabis was at an all-time high. The market was becoming saturated with low-quality and inconsistent cannabis products produced in unsafe garage operations. High quality products were overpriced and out of reach for most communities.
Americanna was established with a simple vision: to bring high quality, consistent, and safe products to those who didn't have access prior. Their inspiration laid in communities of workers on fixed incomes. In our brave veterans struggling with PTSD. In anyone who has ever been concerned about their health and in the substances they ingest.
They pride themselves on delivering the finest cannabis experience on the market without compromising an affordable budget. Americanna seeks to expand the choices available to all Americans, and to demonstrate the greatest part of this country: our capability and willingness to help others.