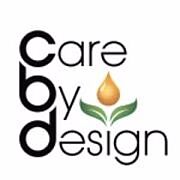 Care By Design
4.40 ★
#thisisCBD
Care By Design's mission is to offer effective and safe cannabis-sourced therapies to patients across California. Setting the highest standards for extraction, cultivation and product creation, Care By Design sources sustainably grown cannabis flowers and processes their marijuana therapies in consistently clean, pharmaceutical-grade laboratories. Promoting community safety and offering a full spectrum of THC: CBD ratios, Care By Design strives to engage with their patients and promote the effective, appropriate use of cannabis therapies.
Care By Design formulates all of their products out of their state-of-the-art laboratory and sterile, clean room. Utilizing non-volatile CO2 extraction methods, Care By Design pulls the cannabinoids and terpenes from local, sustainably grown cannabis farms. They then work in their lab to form a variety of cannabinoid ratios, allowing patients to control or eliminate the psychoactive effects of cannabis.
Our products are made with high-quality oil that is safely extracted from sun-grown, whole-plant, high-CBD cannabis strains, without the use of toxic solvents. Our variety of CBD: THC ratios and applications allow for truly individualized patient treatment. With a variety of cannabis therapies, Care By Design's clearly labeled and precisely dosed marijuana products suit a wide range of patient needs. Their Vape Cartridges come in 18:1, 8:1 4:1, 2:1 and 1:1 CBD: THC ratios, allowing patients to control the medicine the desire. Care By Design also offers fast relief and precise dosing through their Sublingual Drops, made from cannabis and coconut oil. Their sublingual sprays are available in 5ml and 15ml doses and come in natural and mint flavors to accompany their quick-acting effects. From gel capsules to edibles and more, Care By Design provides consistent and effective cannabis therapies to fit patients' personal and medical preferences.
Care By Design cares about the consistent, excellent quality of their marijuana products, and take every step to ensure their patients receive reliable cannabis treatment and dosing. They test each batch of their CBD cannabis products for residual solvents, potency, cannabinoid ratios, microbes, and pesticides.