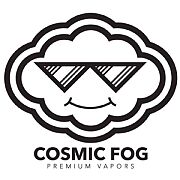 Cosmic Fog
Cosmic Fog was founded in sunny southern California in 2013 with the vision and dream of crafting the world's best flavors in the emerging vapor space. Cosmic Fog quickly became the largest American vapor brand in the world as well as one of the largest manufacturers of vaping products for the entire industry. Our products are sold in over 70 countries as well as all 50states and have touched millions of customers worldwide. Cosmic Fog was a pioneer in developing the industry's standards in Good Manufacturing Practices, ISO compliance, advocacy, FDA regulatory landscapes and lobbying state and federal governments for better industry treatment.
In 2018 we began our journey of bringing our world-renowned flavors, technology, quality, and safety standards to cannabis. From our previous experience, we knew we needed to control as much of the process as possible. That is why we made it our mission to thoroughly vet single-sourced cannabis while performing our own processing, distillation, filling, and packing in-house.
After quality and safety, we truly believe flavor is the most important aspect of any vapor product. We worked exclusively with a team of toxicologists and food scientists to find blends of terpenes that have been thoroughly studied and analyzed to mimic our world-renowned vape flavors and bring them to the cannabis space. For the first time, cannabis users will get to experience vaporized cannabis in a wide variety of gourmet flavors such as Milk & Honey and Apple Butter and many, many more. Of course, we didn't forget nature's best gift of the cannabis plant itself. After years of testing, we also developed phenomenal strain-specific flavors using multi-strain blends of live cannabis terpenes as well.