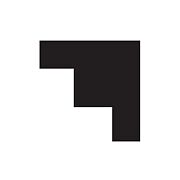 Level
0.00 ★
MISSION
LEVEL is a cannabinoid company that facilitates custom cannabis experiences for our patients and consumers. Developed and manufactured in San Francisco, LEVEL's products are founded in unique and rare cannabinoids. This approach allows individuals to discover the untapped potential of cannabis. Cannabis is a journey. LEVEL's mission is to create the toolkits needed to embark on your individual cannabis journey.
VALUES
HONOR THE INTEGRITY OF CANNABIS.
It is widely known that cannabis offer numerous compounds that aide in our well-being and happiness. LEVEL honors the integrity of the plant, by presenting it to you without added chemicals. Our farmers don't use pesticides and we test all our oils before packaging to ensure they're pesticide free. We never add adulterants, or harmful chemicals in processing.
DISTINCTION IS CREATED FROM PASSION, DIRECTED.
LEVEL offers unique combinations for you to tune your experience with cannabis and discover new sensations and effects. Our collective passion, adherence to consistent lab processes, and a deep respect for the cannabis plant create a synergy that results in a product line unlike anything else on the market. High quality, unadulterated, unique and rare blends at your fingertips.
BUILD TRUST THROUGH CONSISTENCY.
At LEVEL, we understand that trust is a critical component to our growth, as a business, and as an industry. Creating a consistent product that results in the same great experience for you every time will encourage bold exploration of new formulations and new favorites. We follow the highest lab process standards so that every batch is consistently excellent in quality and effect.