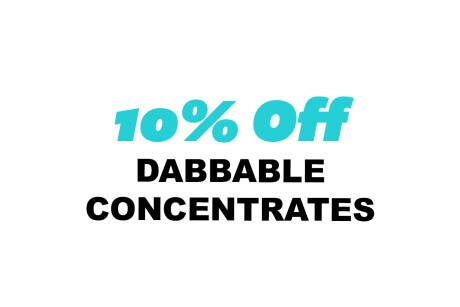 Wednesday - 10% Off Dabbable Concentrates
Save 10% on your dabbable concentrates on Wednesdays!
*CannaCash accrues, but cannot be redeemed with this discount.  Must meet $35 delivery minimum after all discounts have been applied. Taxes and fees do not count towards delivery minimums. 
Deal will be automatically applied in your shopping cart.
Deals cannot be combined with Promo Codes or Credits.
Will get 10% discount on Each Concentrates