3C Farms - Sasquatch Sap - 3.5 Grams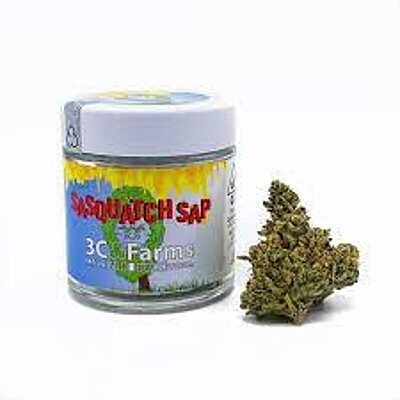 Hold your finger over the image
3C Farms - Sasquatch Sap - 3.5 Grams
Sasquatch is more than a legendary creature; it is also a legendary strain. Our take on Gorilla Glue #4, Sasquatch Sap is our most popular sativa and one of our most popular strains overall. It has the most well-rounded effects of all our sativa strains, producing a relaxing, yet joyful high.
Sasquatch Sap is a cultivar of unconfirmed origins thought to be a combination of Chem's Sister and Chocolate Diesel.
The top reported aromas of the Sasquatch Sap strain are stone fruit, diesel, and earthy chocolate. It is said to taste of pears, fuel, and earth.